Subterranean Termites: Treatment For Subterranean Termites - It depends on individual species. Typically, there is one primary queen in a colony, but the eggs can be laid by some supplementary reproductives in the established colonies.
Threat: It is possible in virtually every region. As far as there can be 13-14 colonies of subterranean termites per acre, a typical household may easily get 3-4 colonies under or around it. Besides, there can be 1,000,000 subterranean termites in one colony. So, the threat becomes a real one in your home.During inspections, We also look for other conditions that are conducive to subterranean termite infestations. Those conditions would include wood members that are in direct contact with the soil, cellulose debris/scrap wood left laying on the ground and faulty grade conditions. You don't want to waste your money – These conditions need to be corrected before we do our treatments.
Once we've figured out what is causing the problem and where the termites are coming from, it's time to do our treatment. If your home has a raised foundation and we see subterranean termites building mud tunnels up the foundation walls, our materials will be injected into those adjacent earth areas. Maybe you have subterranean termites tunneling up your garage walls. In that case, we would drill holes through the concrete slab and inject our materials through those holes and into the soil below.
When treating subterranean termites, we only use Termidor. This new product is "stealth like". Termites don't even know we've used this product because they can't see it, they can't smell it and they can't taste it! The best part is the "transfer effect". Once they've been exposed to Termidor, they take it back and share it with the others in the nest. And, it keeps getting spread around until the whole nest is wiped out.
How extensive a treatment will you need? Will the whole house need to be treated or will a small area be sufficient? The only way we will know the answer to that is by performing a thorough inspection.
To learn more about the Subterranean Termite Treatment Service offered by ALL STAR TERMITE MANAGEMENT call us at 714-272-0847 to set up an appointment or use our online Order Form and we'll get back to you as soon as possible.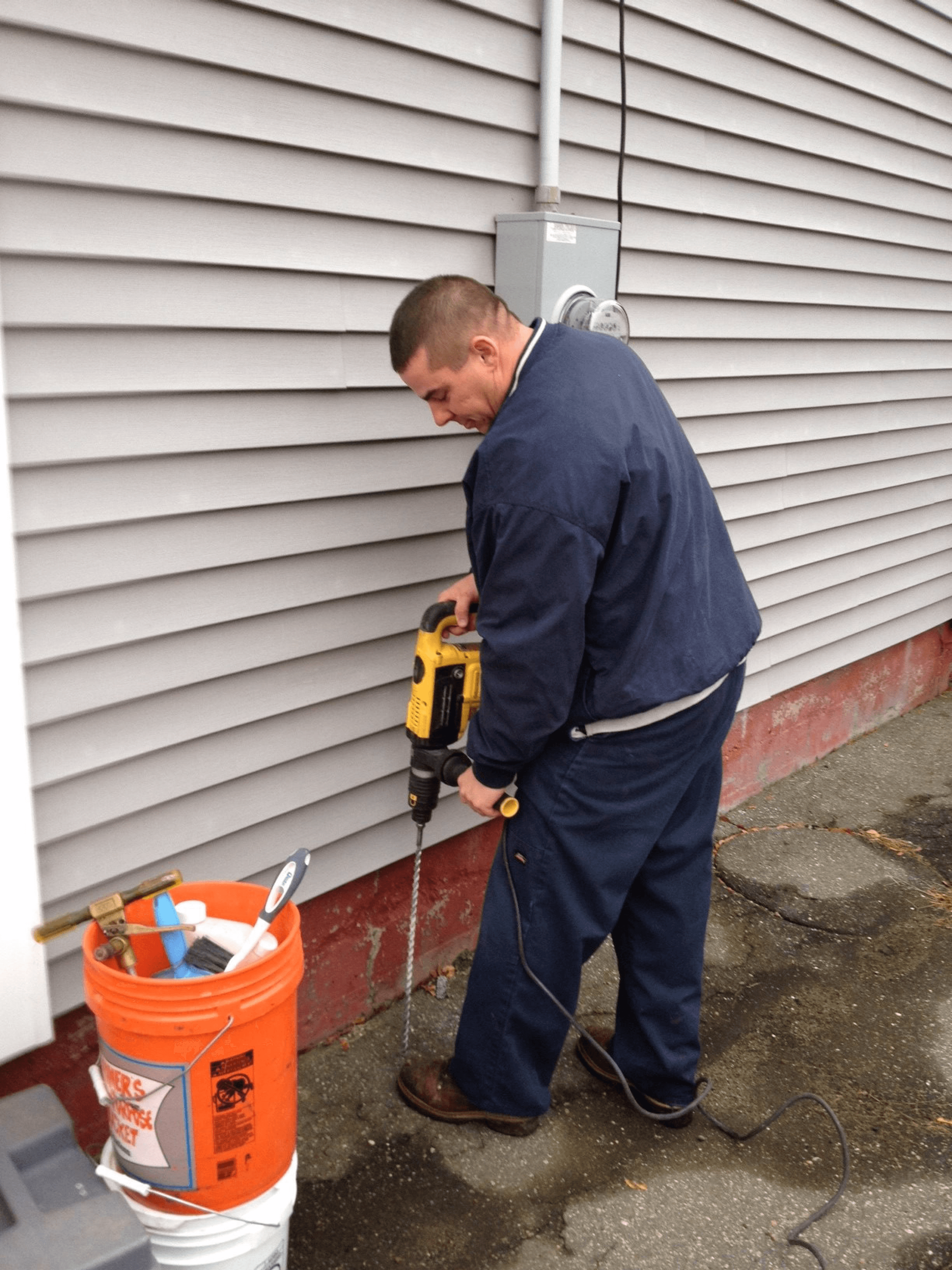 0Save
Back to Subterranean Termites
Ξ 36 Photos of the "Treatment For Subterranean Termites"